Subtly shift perception through experiential knowledge sharing with master practitioners to experience deep peace and sustainable happiness. Let the healing powers of a globally cutting edge homoeopath protect you for life. Understand the self through working the breath, body and mind.
Join us for an exclusive Shunya Chi Sharing Retreat at  Noi Varo, our award winning heritage villa in Siolim, North Goa India.
Life long homoeopathic protection
6 nights super luxury accommodation
3 Body type specific gourmet vegetarian meals a day
Daily Yoga, Movement and Chanting into meditation classes
Collaborative portraiture and journal writing
Arrival Check in: December 4th 2018, 2:00 PM
Retreat Begins: December 4th 6:00 PM
Retreat finish : December 11th, 10:00 AM
Check out Departure: December 11th, 12:00 PM
6 Nights/ 7 Days – Retreat room rate options starting at 1061 USD per person
We prefer not to use the word teachers at Shunya. We believe learning is a two way process. We all have something to share.
You can give as much as you receive at this retreat. You are as valuable as anyone else. You come with a lifetime of experience to distill and empower both ourselves and others.
We take this our opportunity to discover the value of your life experience and the life experiences of other sharers.We all have something to offer each other. The success of this retreat will hinge on how well we can decipher and implement this together.
Professional dancer, dance therapy, movement therapy and guided meditation
—
If you have any stereotypical opinion of the modern Indian woman Deboshree will shatter these very quickly. Though only in her late twenties she has had to overcome  energies which would have sunk anyone with a less positive attitude. Little wonder she does not have much time for bull shit and would like to get on with the job of real sharing.
In her own speak:
"We all have heard of Yoga being used for multitude of purposes like connecting to the self and discovering a deeper side. In my opinion this has been overused… lets keep it simple. Join us for a week of breath and body awareness. The more the body moves, the more the mind learns to unclutter…Find the connections. Join the dots…Any kind of movement that we enjoy induces the release of chemicals (serotonin, dopamine, endorphins) in our body that help us become more balanced and happy individuals. But how do we ensure that we can take charge of making sure that those chemicals are released in our brain? …Join us to find out what makes your clock tick the way you want it to…don't depend on others… take control of your life yourself…"
Deb will conduct daily yoga, and give participatory lecture demonstrations in aerial flow yoga her current passion.
Discover more about Deb and the possibility to work further with her in Goa on:
Therapeutic Yoga / Rehabilitation Yoga
—
If you are getting the impression that the retreat is lacking in good old fashioned spiritual retreat  romanticism then let us introduce Emilie our youngest sharer from Canada :
" I believe that with the power of the mind, we can create our own reality and become the best version of ourselves…"
But Emilie is not only romance.
"What we practice on the mat, we bring it in our everyday life".
This philosophy has led to her setting up her own online yoga company and a faithful following of online students almost all of whom are twice her age from her hometown!
" I would like to  empower people to heal themselves and prevent health issues through yogic techniques and mind power", is another Emilie motto which seems well worth experiencing."
From a technical perspective she has a degree in rehabilitation science from The University of Montreal (Occupational Therapy) and is specialized in body and mind enhancement workshops and rehabilitation through yoga (yoga therapy).
He also incorporates positive affirmations and visualisation methods into her teaching and will guide you into a compassionate practice.
From a practical point of view if you are in the 20-30 age group and a global traveller who needs to discover Goa, Emilie will be your go to person for the best places to eat vegetarian food in Goa; if you need any tips about solo travelling etc. etc.
Learn more about Emilie on her Instagram and Facebook page :
Practice online with Emilie [French] :
Signing into meditation, vocalist and composer
—
Here we have that rare article: A classically trained Indian musician , composer and event organiser who thinks like Osho! It's better we allow Sandeep to share his vast experience as a vocalist , composer and vocal therapist with you directly rather than say more.
From a technical perspective music learnings with Sandeep include training in pitch and the correct pronunciation of mantras, shlokas, stotras and stutis – to derive the healing powers of these chants, as well as to get a sense of these ancient Indian wisdoms. As you might guess, he is also into fusion and sufi devotional music and quite a bit more.
Sandeep will personally put us to bed every night by leading us into singing into  meditation therapy classes – the tone deaf and arhythmic are welcome to pitch in. If  this leads you into a spiritually empowering new practice then so much the better. Sandeep is a resident of Goa and has his own studio where you can dive deeper into the spiritual marvels of your own voice.
Learn more about Sandeep at :
Shunya Noi Varo is a beautiful old and award wining renovated heritage Portuguese house located in Siolim, minutes drive from every attraction in North-Goa and is perfect for exclusive yoga retreats.
Noi Varo can accomodate about 6-10 people and offers three luxury suites, 1 sleeping lofts and several common indoor and outdoor lounging spaces, one swimming pool and a tree house with river view that can be used as yoga platform or for dinning (this is where the magic happen!).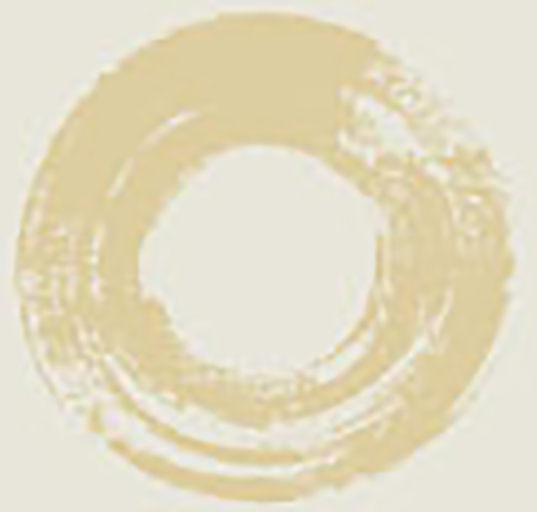 Ashok Borkar quite simply is one of the world's cutting edge homoeopaths. We are  fortunate that he will be able to share his insights with us in person in a practical way. He believes: " A  good homoeopath takes you through a journey into your inner self with the aim of finding out your basic false perception of reality (which is causing stress).
Once this is established he gives you a remedy which will bring about physical and mental well being by curtailing this false perception and the takes you towards a gentle, rapid and permanent cure. "
All participants in this retreat will be initiated into this journey by Dr Borkar. While the follow up depends on them they would have been offered the opportunity of a lifetimes online preventive medical care by participating in this retreat.
Please learn more about Dr. Ashok Borkar at:
YOGA, CHANTING INTO MEDITATION AND HOMEOPATHY
People are becoming more health conscious now and they are seeking natural and safer ways of achieving health, regaining health and maintaining it.
WHO defines health as not just absence of disease but as a state of physical and mental well being in which a person is in harmony with himself and the cosmos. 
Is it possible to attain such health in this jet-age when our health is getting affected by so many factors, external (adverse climatic conditions, adulterated foods, electromagnet radiation of mobile phones & computers, environmental pollution, etc.) and internal (emotional states, inherited disease tendencies, etc..) ?
Adopting appropriate diet and switching to a healthy lifestyle (proper exercise, enough sleep, yoga, meditation) are 2 factors which take us towards better health but how does one tackle one's inherent tendency to take stress? 
How do we get rid of hereditary disease tendencies ?
Yes, there is a way and it is called "Homoeopathy", a system of medicine based on the principle "like cures like".
Proper Homeopathic medication stimulates the body to heal itself (every organism has an inborn capability to heal itself) and can change your diseased way of handling stress. You get stressed because of your flawed perception of reality and this strain leads to physical disease.
During the case taking process , A 30 year old lady, lawyer by professional, presented with primary infertility. She said that she felt trapped in her marriage and said that her husband and in-laws were harassing her. She was bent on getting a divorce. After the homeopathic remedy, her "trapped and harassed feeling" (it was her feeling, her diseased perception of the situation) disappeared totally. She is now happy with her husband and his family and has 3 children.
Homoeopathy is more relevant in this "stress age" and offers health and hope to ailing humanity.
Presidential Suite
Single occupancy – 20000INR/person, Double occupancy – 17000INR/person, Triple occupancy – 1200INR/person
Family suite
Single occupancy – 20000INR/person, Double occupancy – 17000INR/person, Triple occupancy – 1200INR/person
De Luxe Suite
Single occupancy – 20000INR/person, Double occupancy – 17000INR/person